Kenyan con artists have come up with a new trick which they are using to steal from Kenyans at bus stops across Nairobi
The trick is fail proof if you fall for it since it's executed by several people who pounce on the unsuspecting victim before robbing them silly 
N
ow, you are standing at a bus stop. You want to board your matatu home, but before that, a scrawny, untidy woman walks up to you.
She tells you that she has traveled from the village and is waiting for her son (or whomever) to pick her up. She genuinely looks sad. All she needs from you is for you to call a certain number to direct the person to where she is.
Like a good Kenyan, you take the number which she has written on a dirty piece of paper, worn out with dirt and age.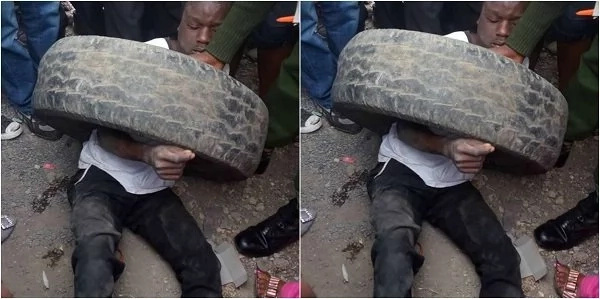 A thief faces mob justice in Nairobi town
You call it. It rings but no one picks it. A few more rings with the same results, you give up. The woman thanks you for trying to help and off you go. Now here is where it gets interesting. When you board a matatu, two people follow you and sit next to you or near you.
He then asks his friend to call his phone. Then, to your horror, it rings in your pocket!!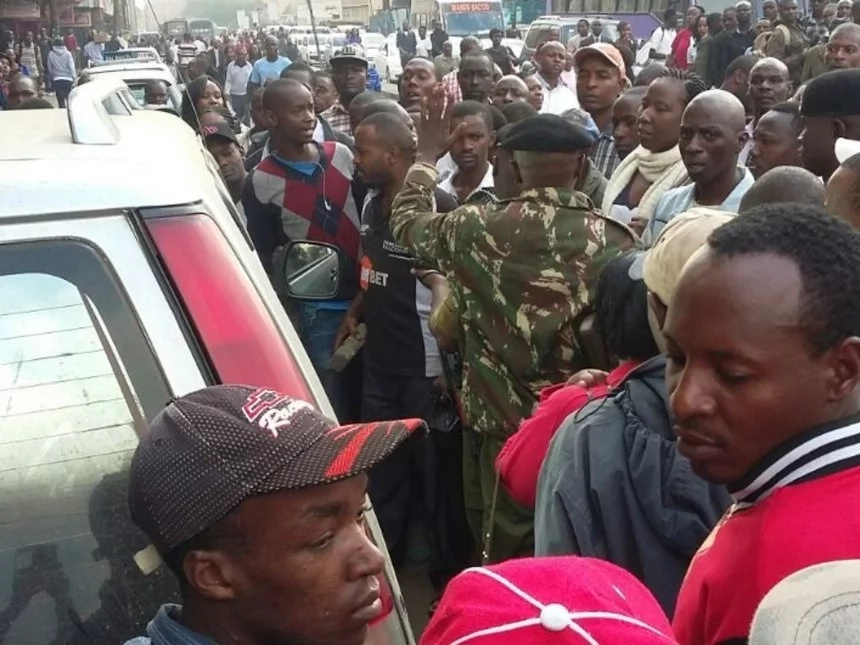 Police save a Kenyan man from mob justice 
Now, unbeknownst to you, you called the same people who are scamming you, the friend then saved your number and is now calling your phone and pretending that you stole it from his friend.
Source: https://www.tuko.co.ke